WED 10th Jan Doors 7.30 / Stories start 8pm
Tim Ralphs tells The Three White Roses £8 on the door incl Winter Cocktail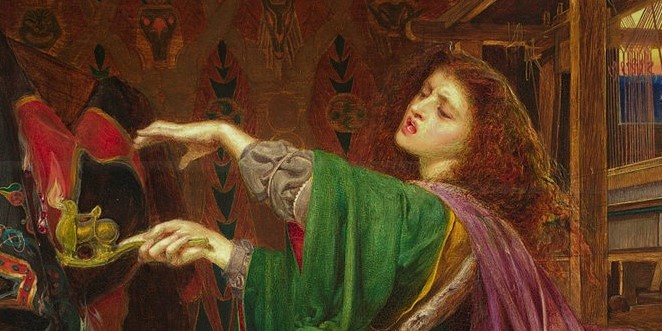 In the days before King Arthur's fateful last battle, a woman rides out with a mysterious mission.
Prophecy and magic drive her through a land churned up by civil war. Camelot has fallen.
The round table is broken and burning. In her hands are three white roses, gifts for 'women of incomparable virtue', but no clue as to what those words mean or where such women might be found.
These stories are less about romance, more about passion.
Less about magic, more about enchantment. Less about violence, more about the endurance needed to bring peace.
While the clamour of battle rings, these women keep the wheel of the world turning.
"Words that are applied glibly to other performers – such as brave, experimental and innovative – apply truly to Tim Ralphs. An imagination and talent such as Ralphs, spotlights storytelling as a thoroughly modern performance art form." Nell Phoenix
99 Torriano Ave NW5 2RX Nearest tube Kentish Town
WED 14th Feb Doors 7.30/ Stories start 8pm
Ben Haggarty tells The Gifts of Lady Tree £8 on the door incl loving cup
A hunter, a blacksmith, divine knowledge, and a lady… who is also a tree.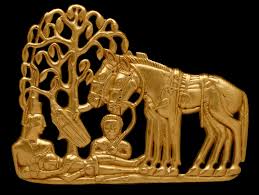 In the forest live two brothers whose exploits lead them into love, into lust, through countless
transformations, and on a search for the end of the world. Fusing fragments of archaic Nart Sagas from the
Caucasus with fragments of Siberian mythology, Ben Haggarty re-imagines an epic creation myth for the Scythian people.
Wonder at heavenly signs and portents, divinities made flesh, and stories that are as familiar as they are unfamiliar.
'I was spellbound - I don't use the word lightly' The Times
99 Torriano Ave NW5 2RX Nearest tube Kentish Town
WED 14TH March Doors 7.30 / Stories start 8pm
Sarah-Liisa Wilkinson tells There Are Women In The Water
£8 on the door incl something clear and sippy
A house falls apart
A witch hitches a ride
And a girl goes wild at sea
Sarah Liisa Wilkinson brings you tales from the land of northern lights, a thousand lakes, and the fiery heat of the sauna…
Sarah Liisa Wilkinson is a Finnish-English storyteller, telling myths, folk and fairy tales with an always engaging, energetic and playful performance style.
'Sarah Liisa is one of the most exciting new storytellers on the scene. She has an extraordinary ability to craft language, using imagery, rhythm and rhyme to conjure vivid landscapes and compelling characters.' Cathleen McCarron, Royal Shakespeare Company
'A captivating, thoughtful and skilful teller who is going from strength to strength.' Alys Torrance, Story Jam
99 Torriano Ave NW5 2RX Nearest tube Kentish Town
WED 14th April Doors 7.30 / Stories start 8pm
£8 on the door incl something peachy to sip
Sarah Rundle One of our StoryNight favourites. A stellar teller!